Nagyon egyszerű és látványos technikával kisérletezem.
Hullámkartonra rajzolok fekete filctollal, erős kontúrokat. A köztes felületeket metálfestékkel homogénre színezem. Az eredmény egy monokróm, egyedi textúrájú felület, amit az elemek térbelisége még külön izgalmassá tesz.
I am experimenting with a a very simple and spectacular technique.
I draw on corrugated cardboard with black marker with sharp contours. I color the surfaces in between homogeneously with metallic paint. The result is a monochrome, unique surface, which becomes more exciting because of the3D effects of the elements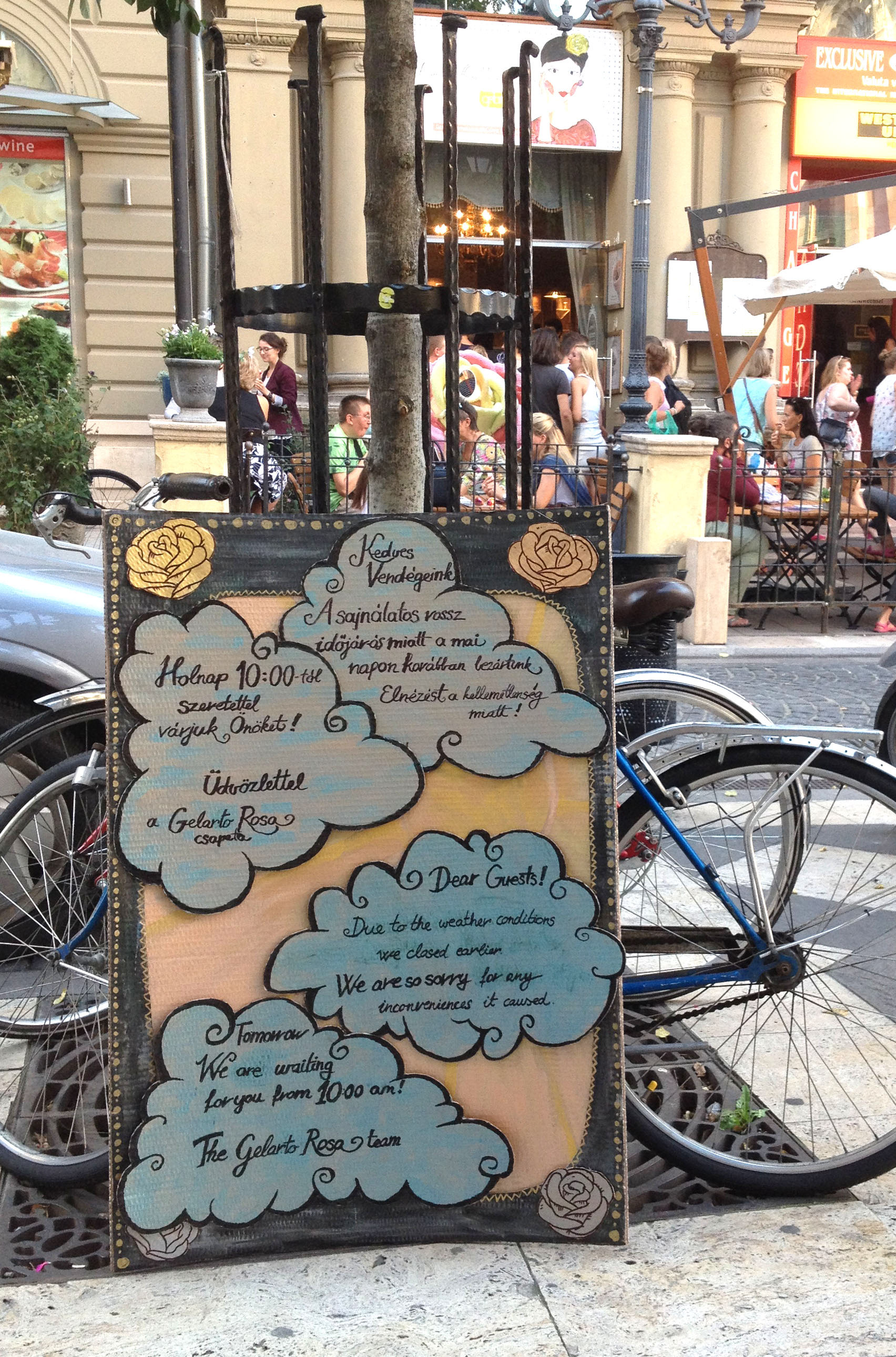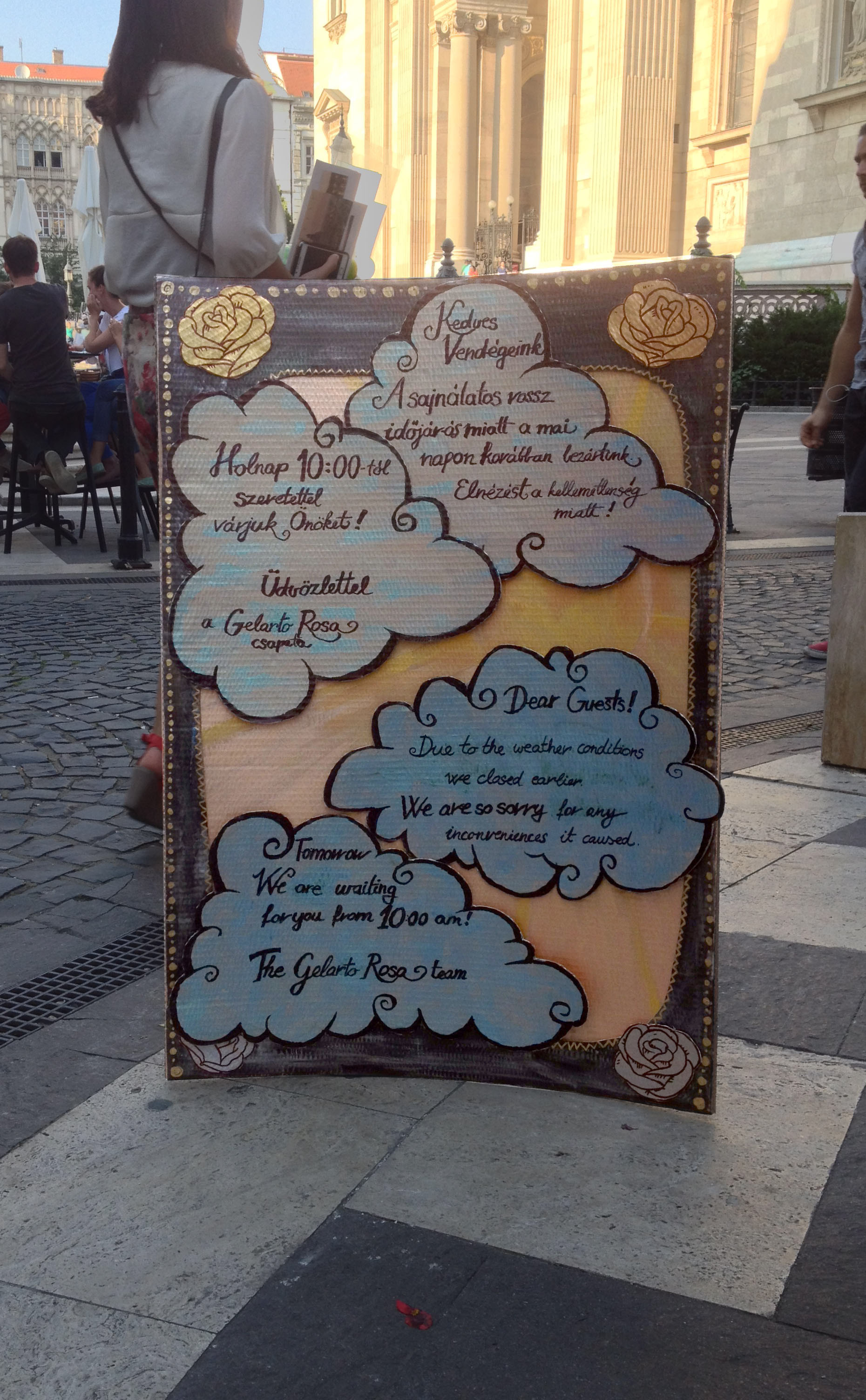 A kép címe: Segítő férfiak
Work in progress
.
Az előző technika továbbfejlesztve. Itt tipográfia helyett képi kompozíciót használok. A kompozíció elemeit külön rajzolom és festem meg, majd kivágva helyezem el térben és mélyégben is más dimenziókban. Így érdekes térbeliséget kap a kép.
Title of the picture: Helpful men
This is an improved version of the previous technique. I use image composition instead of typography. I draw and paint all the elements of the composition individually, then cut them out and put them into different dimension in space and depth. This way the picture gets an interesting 3D effect.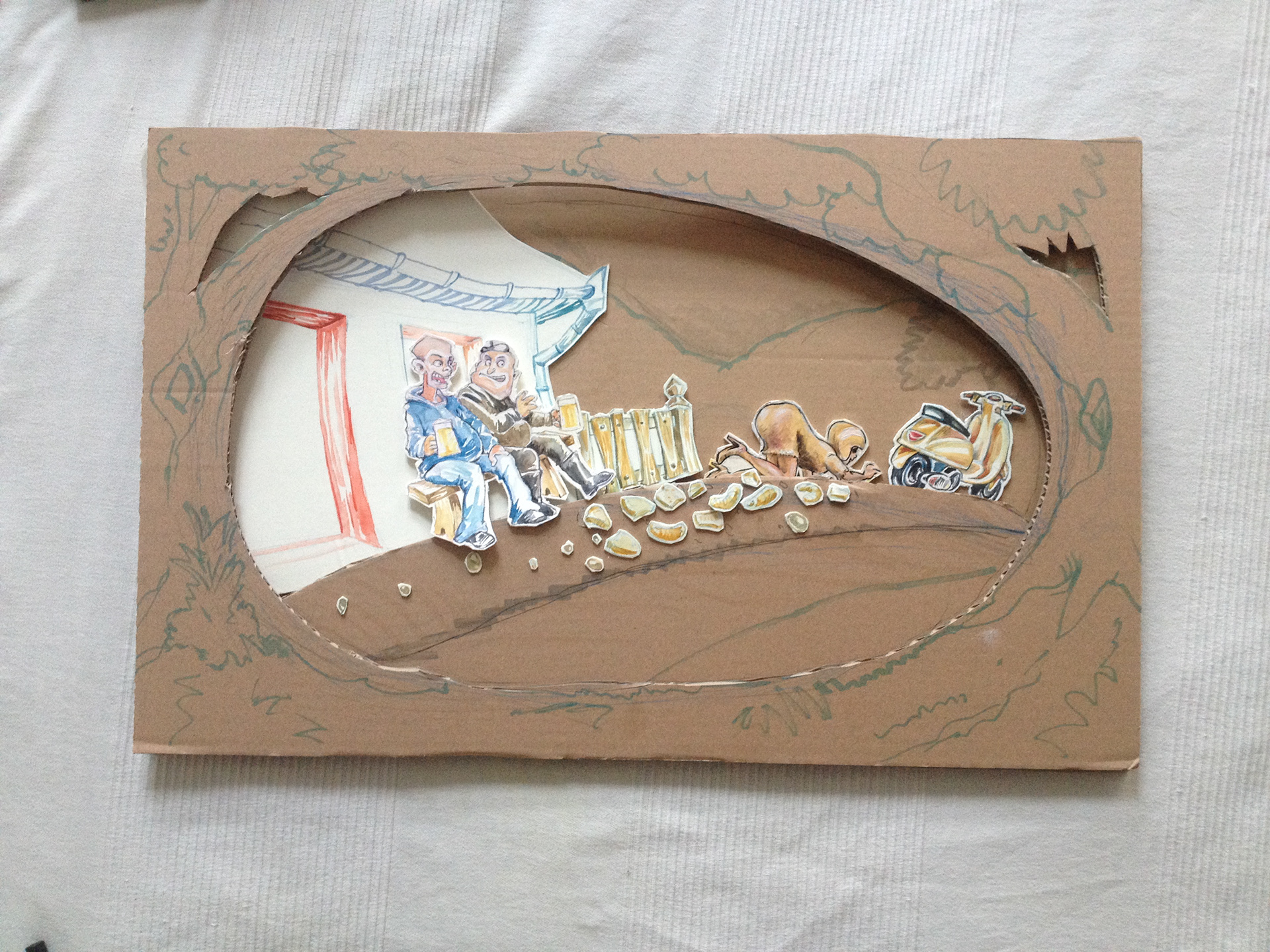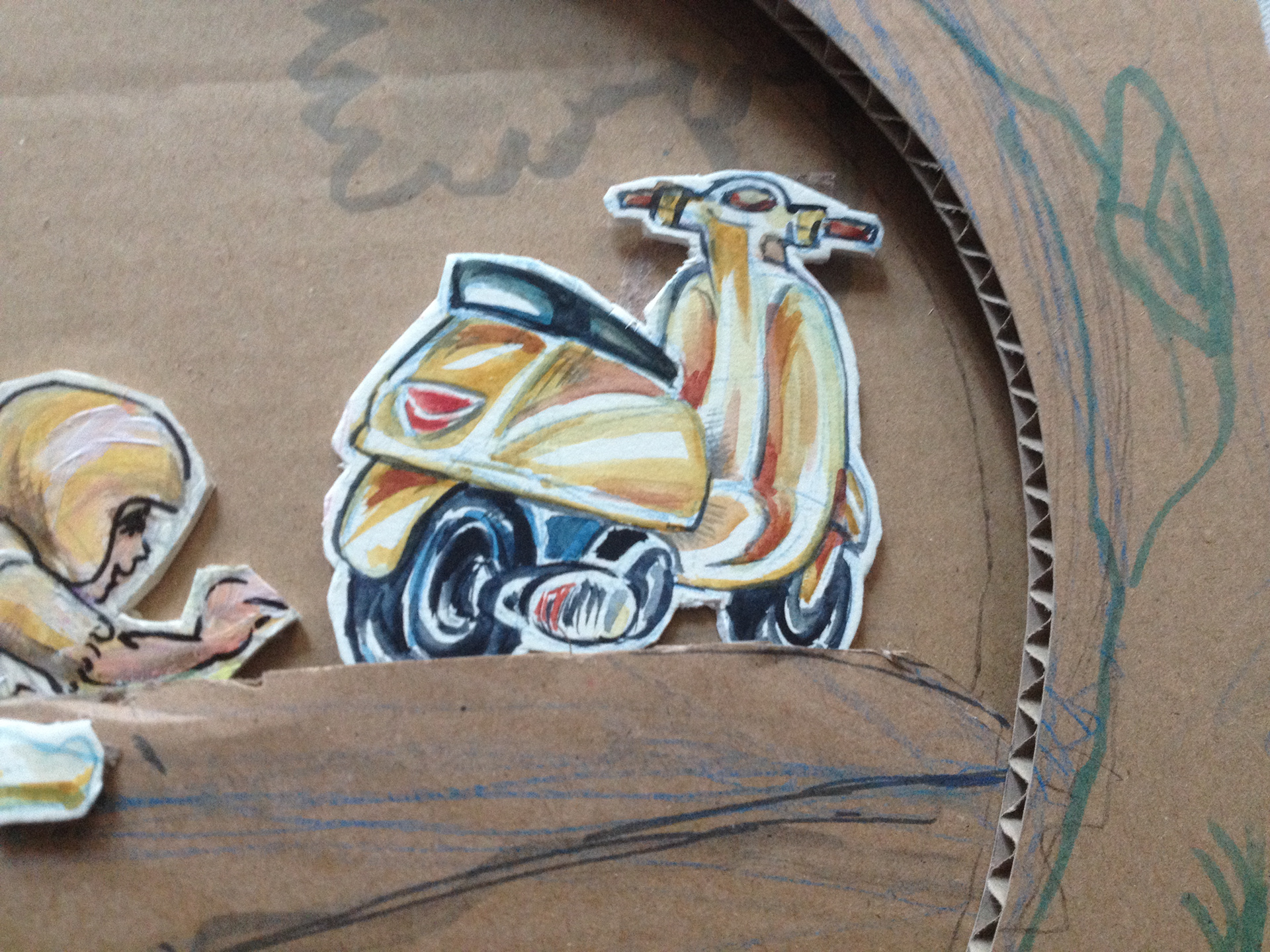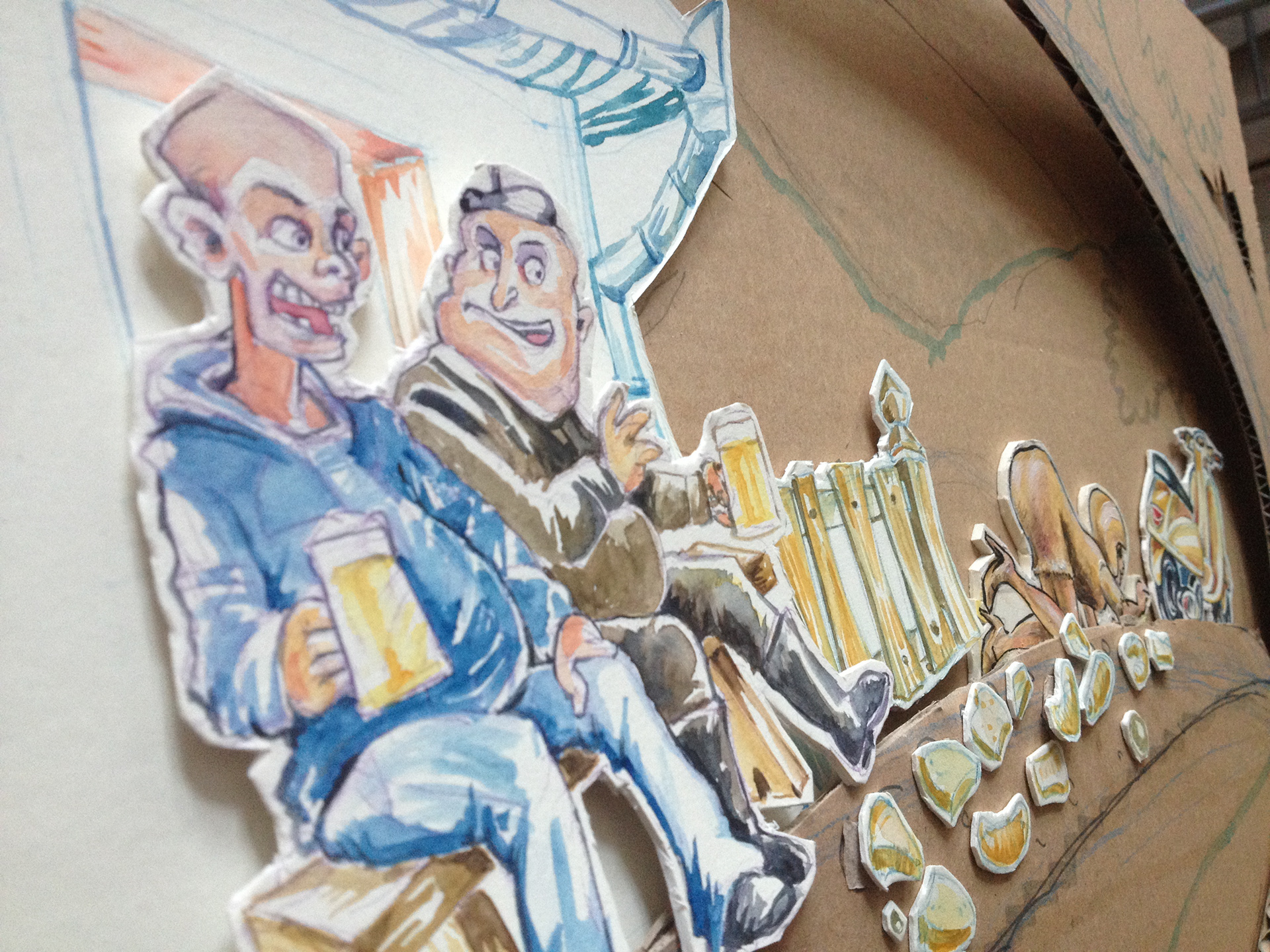 Kirakatterv
Work in progress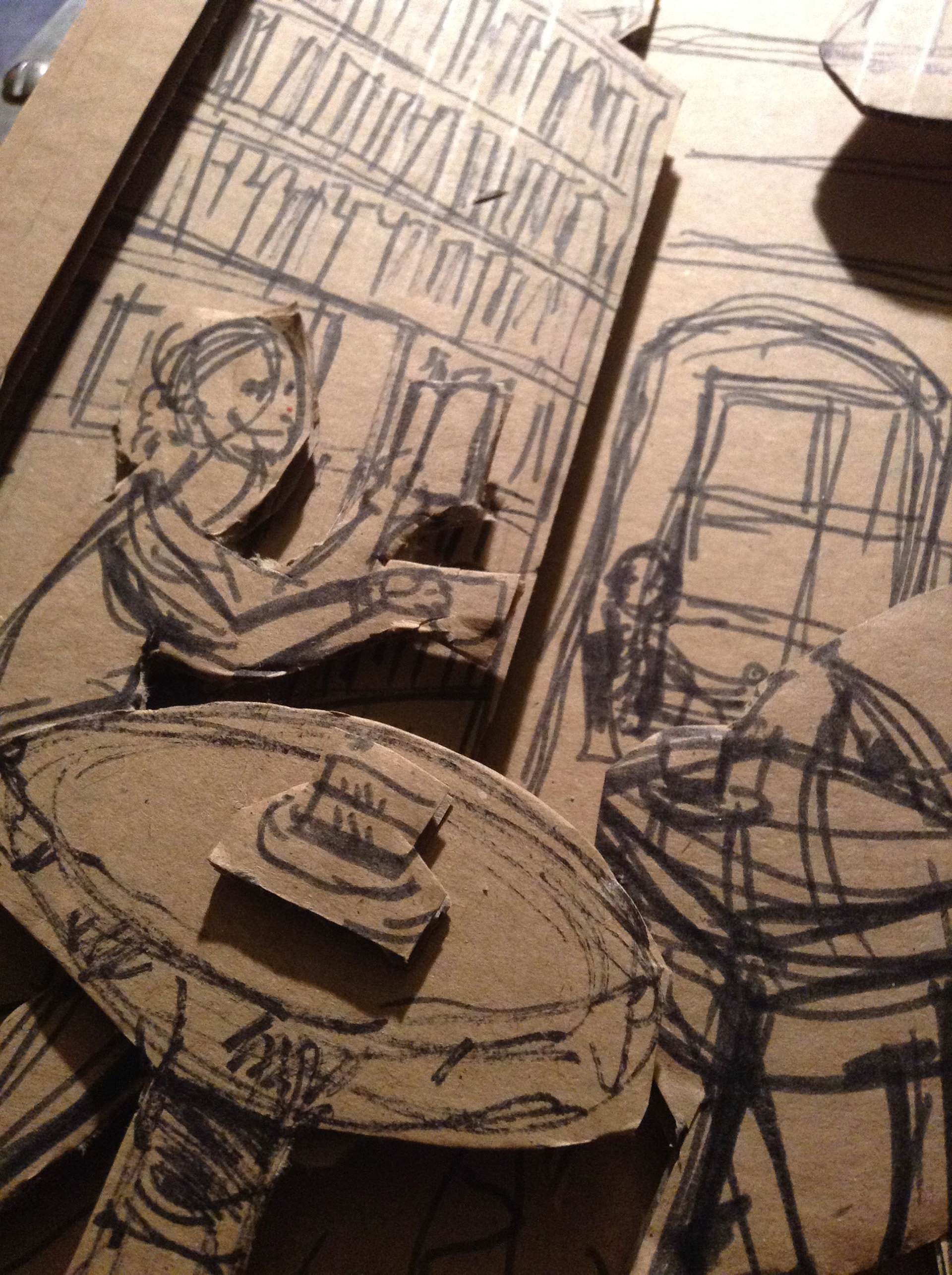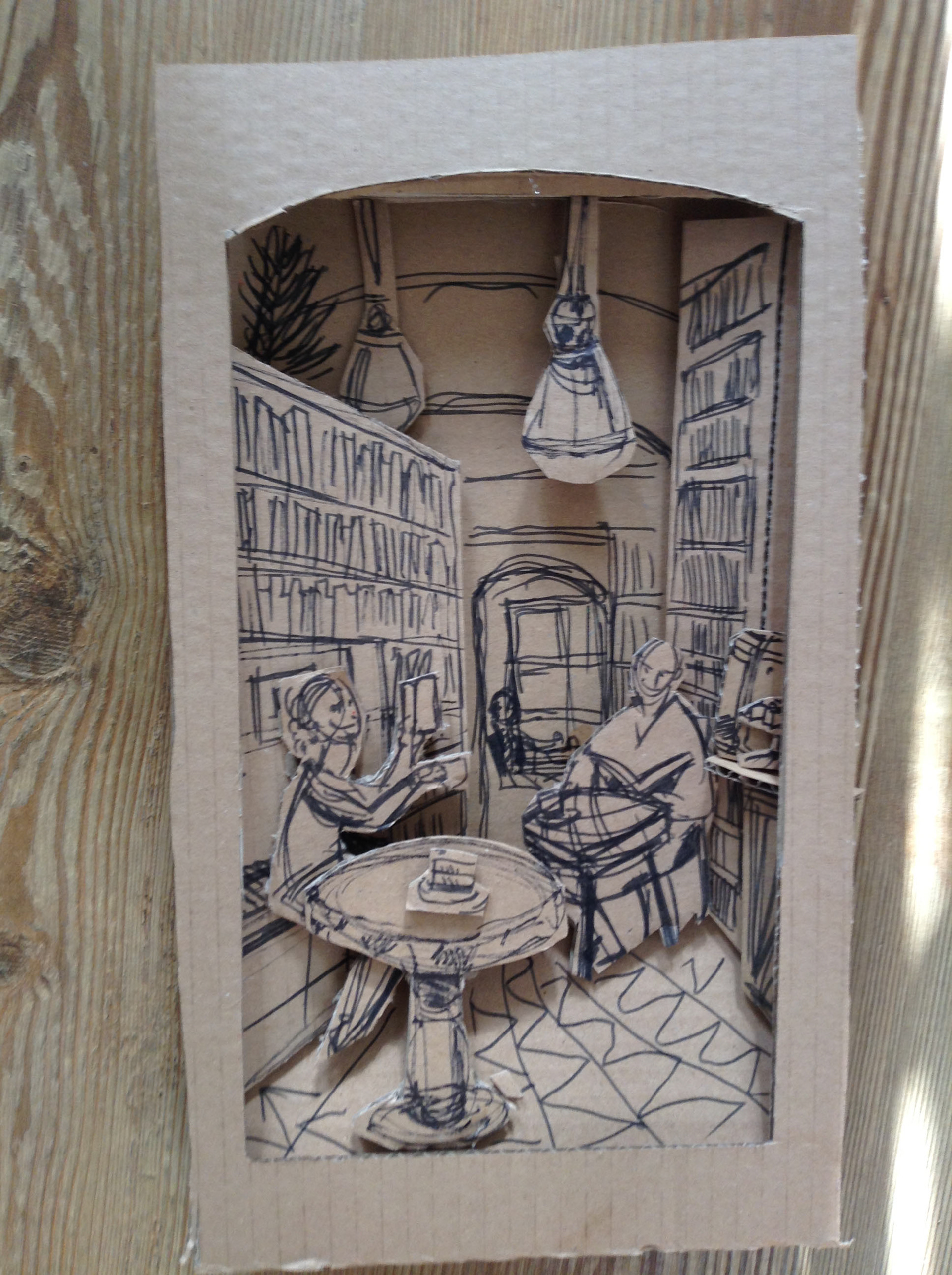 A kép címe: A város szívében
Title of the picture: In the heart of the city